Updated on July 18th, 2021
Danshui Old Street is a major attraction in the vicinity of Taipei. Before departure saw more than N sina say what a few can't-miss food and so on. To here only to find, basically feeling it, actually neither eat (many of which are with fried), it is not dare eat (always feel a little less clean like). [Purely personal perception, Taiwan friend sorry]
From Yangmingshan, Mr Choi driver to set off fresh water along a winding road. Mr Choi boasted that very few people know this road can go fresh water, do not know if go this way, then, in fact, in one day to play so many endless attractions. Well, anyway, I thought before how much to spend and no Raiders do, anyway, this is also your benefit drivers.
The car slowly into the fresh water, and streets are old old feeling.
Mr Choi puts us in Danshui Old Street entrance, and asked us to walk along the pier, then back to the streets to go back from a road.
Danshui Old Street entrance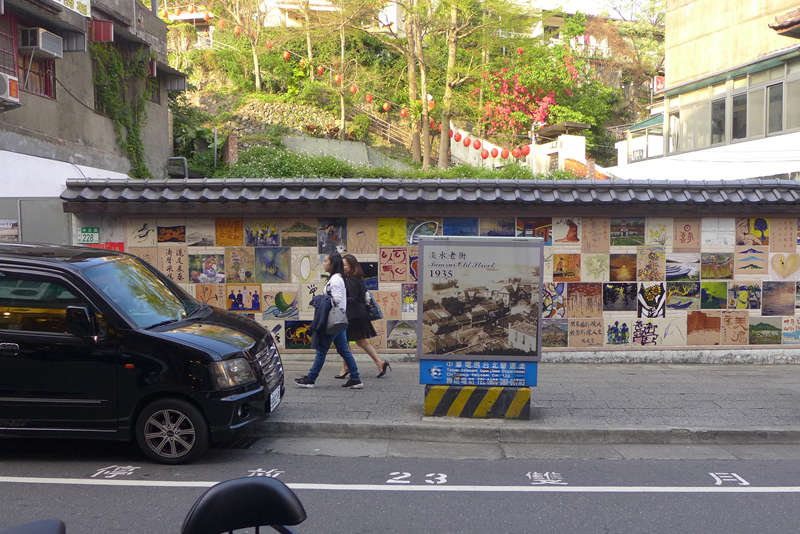 Freshwater ferries, Mr Choi said the driver, he was the first Bowen said, the best way to see the sunset of fresh water, is to take the ferry before sunset Fisherman's Wharf, watch the sunset at the ferry. And then take the ferry back at sunset fresh water, freshwater Night at the ferry point of view. This time we have no chance to try, others left to right.
I do not know why, see these deep-fried foods to feel tired, really no sense.
Typified freshly baked cake, buy people over more, but can responsibly say, very good, but fortunately only bought a small piece.
Lady ferritin, stomach pain to see, let alone buy a try.
We wandered around 15:00 from fast 5:00, left off to the Fisherman's Wharf (See: freshwater Valentine's Bridge, Fisherman's Wharf sunset ), so in Danshui Old Street took about 1.5 hours, shopping was feeling about there.
in conclusion
As an important attraction near Taipei, fresh water or should go to stroll the streets. But without much understanding of Taiwan's cultural history, there is no emotional connection link, then, do not expect there how fun, how good things, and when is it a visit. [Or phrase, purely personal perception, Taiwan friend sorry]