Updated on December 17th, 2017
During my day-trip to Hong Kong, my friend brought me to the SPIGA restaurant at the Hong Kong Central for lunch. This recent opened Italian restaurant is decided by the young designer Joyce Wang, the deco is 1950 theme.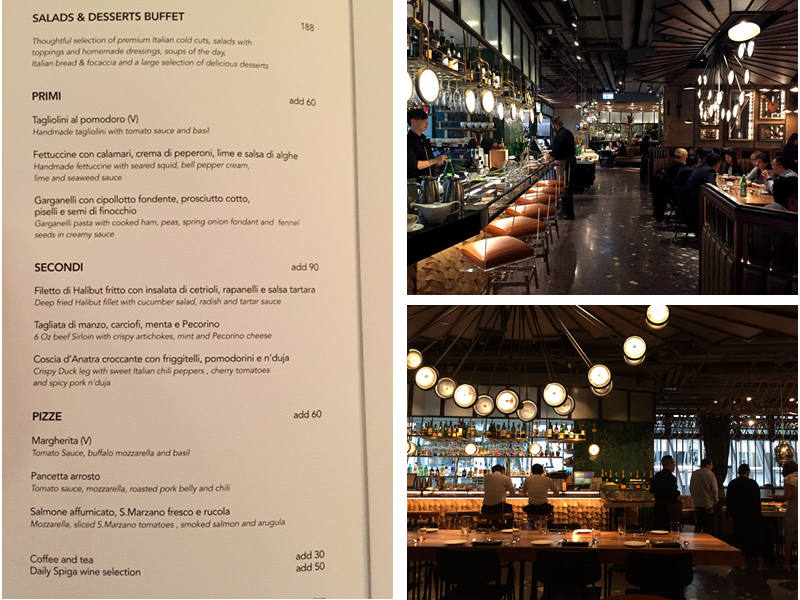 I always like to look at the wine manual first since I am very interested in wine. One of the good things about a fine restaurant in terms of wine is they provide a single glass of wine option as not every time customer can finish a whole bottle, and the selection of those glass wine is excellent. Also, the price of a single glass is quite acceptable.
Usually, the restaurant won't bother to preserve an opened bottle of wine. That said, by putting the wine on single glass list, restaurant manager is confident in the  between a day or two, the whole sub few glasses a bottle of wine sold. In other words, a single glass of wine to see the wine list are able to see the spending power of restaurant guests.
The price of wine in Hong Kong is very good, with Veuve Cliquot champagne, for example, this restaurant only sell $ 750 Hong Kong dollars. With a retail wine is about $ 550 Hong Kong dollars, we have the money, then around about as long as $ 350. However, because after something else to drink wine (see: Domaine du Pegau Chateauneuf-du-Pape Cuvee Reservee 2009 Hong Kong tasting note ), so this is not the wine.
$ 188 Hong Kong dollars a buffet including salad, dessert and soup, choice quite rich. The usual lunch customers with the white-collar ring main, if a job is to eat lunch, then regarded as the very rich. This time we tried the buffet, an additional point of a PRIMI and SECONDI. Also price plus 10% service charge.
PRIMI is Fettuccine con calamari, crema di peperoni, lime e salsa di alghe, Italy wide strip surface, very strong pumpkin flavor, very creamy. SECONDI is Tagliata di manzo, carciofi, menta e Pecorino, beef with mushroom dry, and tastes very good.
Another good choice SPIGA is the weekend BUNCH. $ 388 Hong Kong dollars buffet package appetizer, main course and dessert. Plus $ 260 Hong Kong dollars you can drink Veuve Cliquot champagne. [$ 260 is the price of two glasses of wine, in general, a BUNCH of time to eat, a man drinking a bottle of champagne is not really difficult, drinking champagne alone would easily back this up] For details, please refer to: SPIGA: New as Free Champagne Brunch Italian Flow (English)
This restaurant in Hong Kong LHT Tower (LHT Tower), the address is: LHT Tower Podium, 3 / F, Central, Hong Kong. Outside is the name of Lan Guifang. Unfortunately, this hurry, no time to feel the charm of Lan Kwai Fong, had to leave times.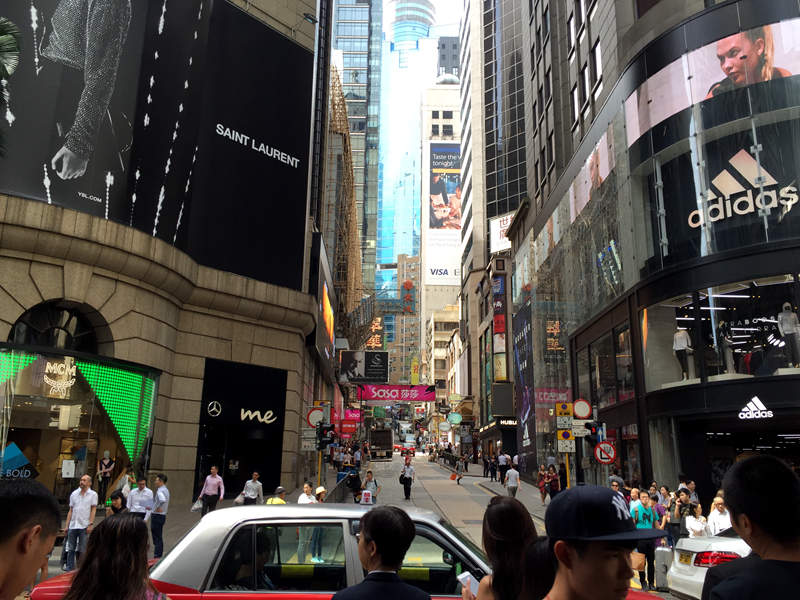 in conclusion
I think this open Italian restaurant in Central, in terms of decoration, the quality of the food to the atmosphere are considered first-class, $ 188 Hong Kong dollars a price considered affordable, well worth a try.